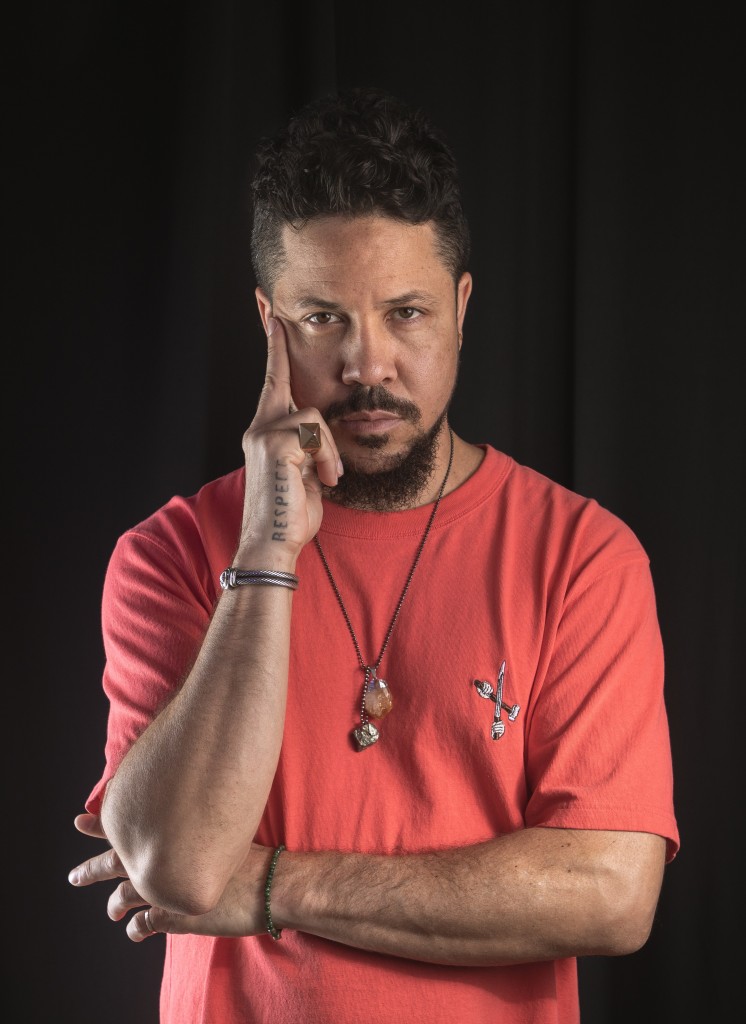 Storm Saulter is a filmmaker and visual artist from Negril, Jamaica, on a mission to create universal stories wrapped in the complex social and cultural dynamics of the Caribbean. Storm's award-winning debut film BETTER MUS' COME was hailed by critics as signaling a fresh new movement of independent filmmaking throughout the Caribbean.
 He has directed Music Videos for Chronixx, Arcade Fire, Protoje and Popcaan, and recently captured visuals for Beyoncé and Jay-Z 's On The Run 2 world tour. Storm's photography has been published in Rolling Stone Magazine and The FADER. His experimental film and photography work has been exhibited at The Brooklyn Museum, The British Museum, the National Gallery of Jamaica, and the Museum of Contemporary Art, Miami. He is also a commercial director, working extensively with athletes like Usain Bolt and brands like PUMA and RED STRIPE.
 On the heels of his breakout film, Saulter co-founded the New Caribbean Cinema collective, a group of emerging Caribbean Auteurs determined to get their stories to the big screen by any means necessary. The group used community filmmaking tactics to create 7 groundbreaking short films, by different directors, with virtually no budget. The films were combined into one anthology film titled "Ring Di Alarm!", which premiered at the British Film Institute in London.
 Storm wrote and directed his 2nd feature film SPRINTER which swept the 2018 American Black Film Festival winning "Best Director", "Best Narrative Feature" and the "Audience Award". The film went on to win several best-of-festival awards including "Best Narrative Feature" at the 2019 Pan African Film Festival in Los Angeles, and the "Audience Award" at the 2019 BlackStar Film Festival in Philadelphia.
 SPRINTER is Executive Produced by Jada and Will Smith and is currently streaming on NETFLIX in the USA, Canada, and the Caribbean. It is also streaming in the United Kingdom on SKY CINEMA, and in over 40 countries across the African continent with MULTICHOICE.
 Storm is represented for Film & Television by Creative Artists Agency in Los Angeles, California.
Quotes
Sprinter is Jamaica's energetic, emotional, and endearing return to the world cinema stage.
- BRITISH FILM INSTITUTE
…Saulter, who serves as his own director of photography, has a poet's eye for detail, capturing the beauty of his native country, even in its most extreme poverty. The movie's title, a message of hope for the future, could easily apply to the filmmaker as well.
- LA TIMES | Glenn Whipp
  There are some films that mesmerize like a slowly burning fire. The embers, glowing shades of red, gold and orange, mixed with smoky black, pop and explode unexpectedly, and the sparks keep the onlooker from getting too close. That is exactly the feeling that is evoked in the new film by Storm Saulter called Better Mus' Come.
- HUFFINGTON POST | Craig Carpenter